Life Bible allows you to view the previous 30 days of Daily Verses, Devotionals, and TouchPoints. Here's how to find this:
Open your Life Bible
Tap Home in the bottom navigation
In the top card, you will see three labels: Verse, TouchPoint, Devo. Tap on one of these to update the card's look
Tap on the card to view the content you've selected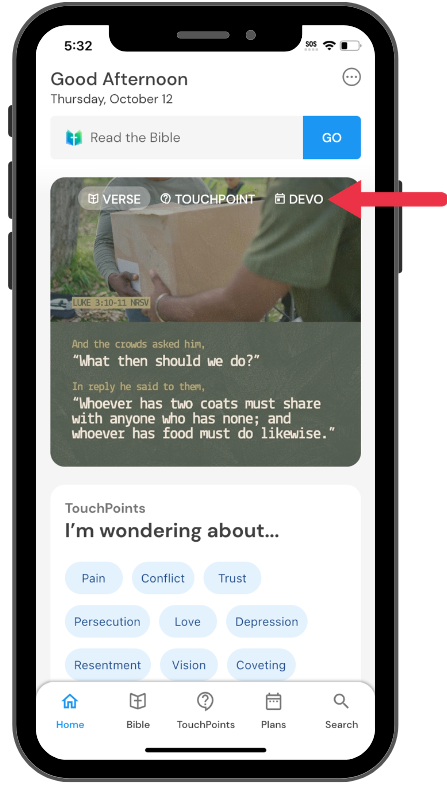 4. Tap the history button (clock icon) at the bottom.