1. Start by tapping the audio icon in the top left of the Pill.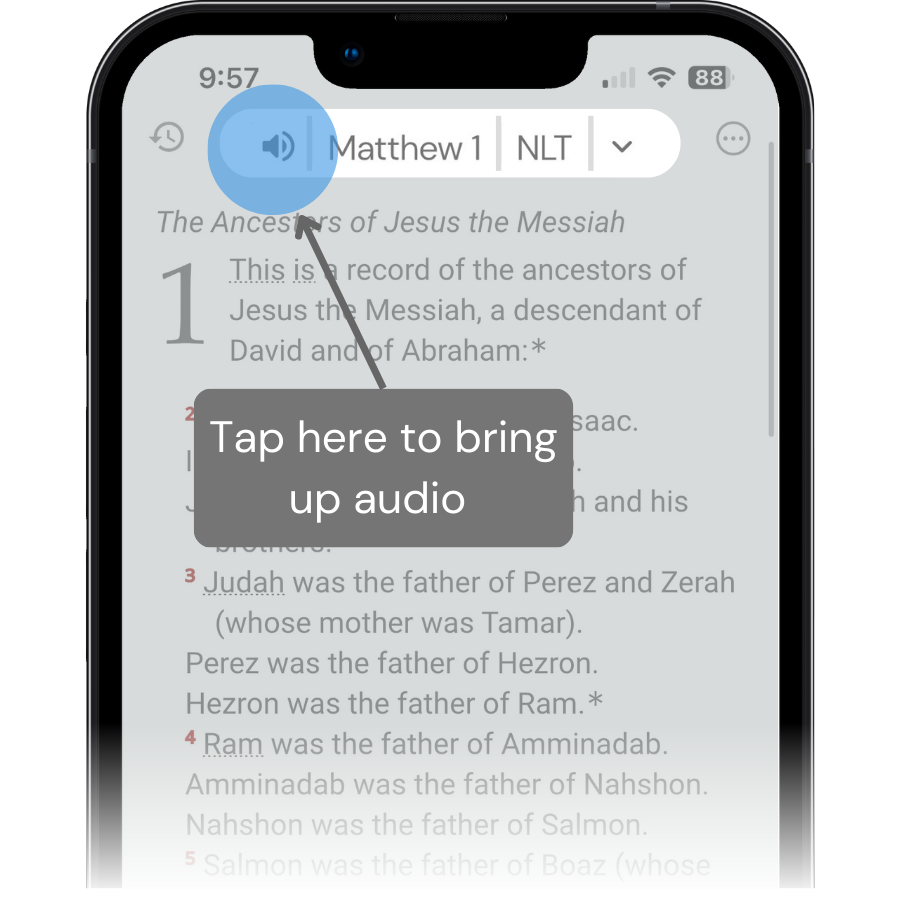 2. The audio sheet will pull up with audio features. Tap the drop down arrow to view audio settings.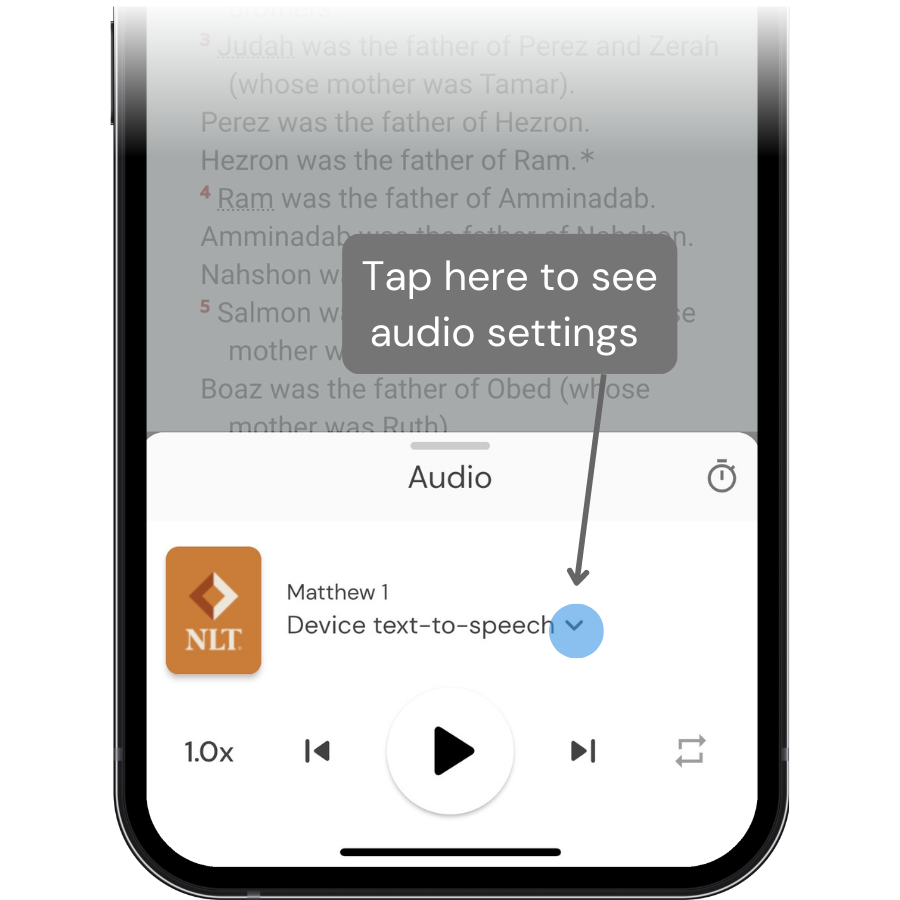 3. Select your audio preference: Narrated Audio, High Quality TTS and Standard TTS. Once you pick your audio preference, tap on the "x".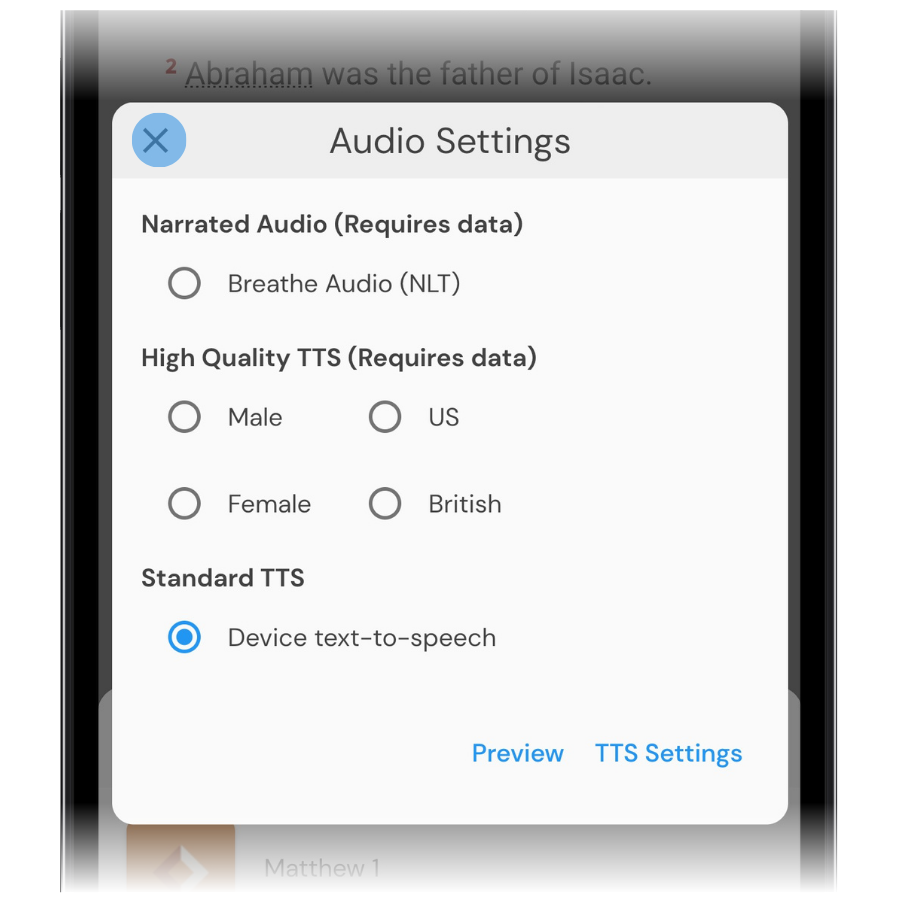 4. Tap the bottom round button to "Play" or "Pause" the audio and start listening!