Reading a chapter
The Bible view shows one chapter of the Bible at a time. In most cases, the whole chapter does not fit on the screen, so to see more of the chapter, place your finger on the chapter text and slide up (also called "swipe up").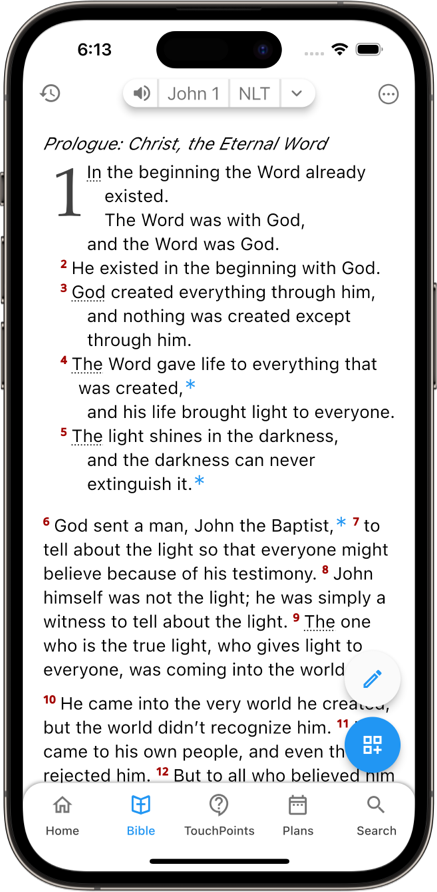 When you swipe up on a view, the bottom tab bar (Home, Bible, TouchPoints, Plans, and Search) is hidden, so you can focus on reading the Bible text: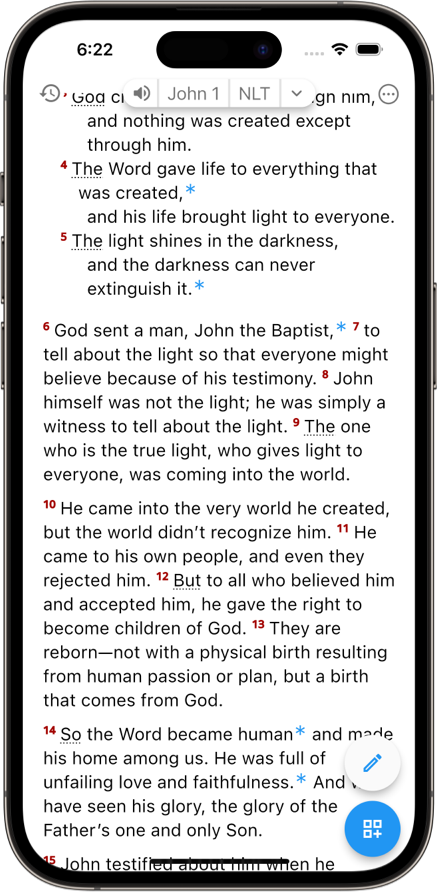 To un-hide the bottom tab bar, just swipe down on the view.
If the "quick switch" and "view manager" buttons in the bottom right are distracting to you, you can also hide them. Just tap the main menu in the top right (three dots), tap Settings, scroll down to the "Show View Manger buttons" setting, and tap it to turn it off.
Swiping to the next or previous chapter
To go to the next chapter, swipe from the right to the left (also called "swipe left") on the Bible text. And, to go back to the previous chapter swipe right.
If you are at the bottom of a chapter, there are also next & previous chapter buttons you can tap to change chapters: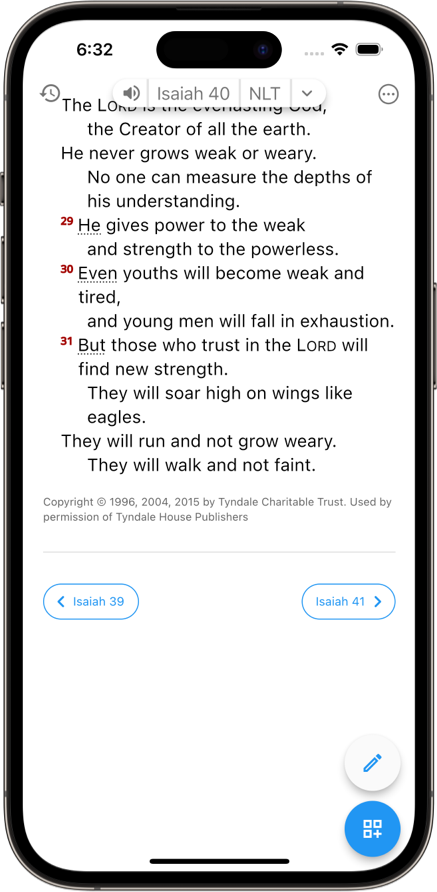 Navigating to any book, chapter, and verse in the Bible
To go to any location in the Bible, tap the book & chapter in the "view action bar" at the top of the view. The first time you do this you will get to choose which type of navigation UI you'd like to use: Scroll Wheel, 3-Tap, or 2-tap. Don't worry, you can change your choice at any time.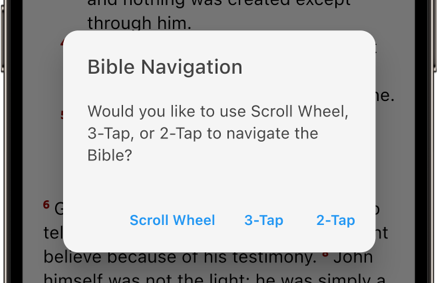 Here's what Scroll Wheel navigation looks like: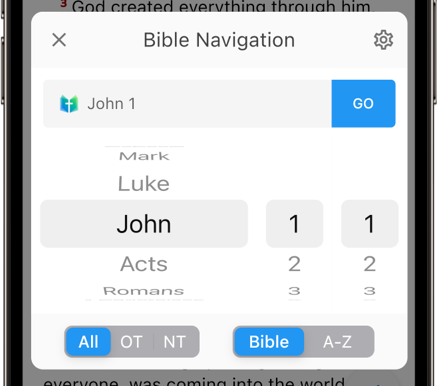 Here's what 3-tap navigation looks like: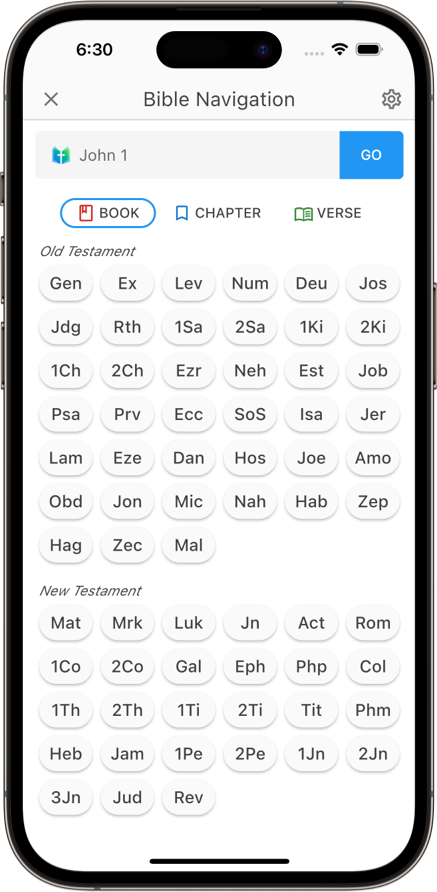 2-tap navigation looks exactly like 3-tap, except that you don't select a verse, it always goes to the first verse in the chapter you select.
To change your preferred type of navigation UI at any time, just tap the gear in the top right of the navigation view.
Related Articles
Reading a Study Bible or Commentary